The festival of music
24|07|2012
Quentin Tarantino says that a good musical score can elevate any scene several stories higher. We agree with him! At the Two Riversides Film and Art Festival not only does music illustrate film, but it can also be the theme of the script. Rap as seen by Ice-T, Bob Marley's reggae, Krzysztof Komeda's jazz, Icelandic Björk-style alternative music, together with Caribbean sounds and blues references – that is the melody heard in the MUSIC – MY LOVE section.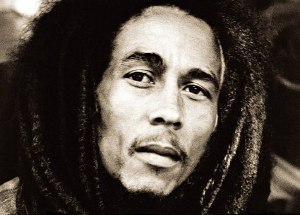 Kazimierz Dolny will be the premiere place of  "Something from Nothing: The Art of Rap." Ice-T plays a double role here – he is the director and the interviewer. In explaining how street music became stronger and began to dominate the world he is assisted by Eminem, Dr. Dre, Snoop Dogg and Kanye West.

Together with  Kevin Macdonald, the director of "Marley," we will sing "No Woman, No Cry" and visit places which turned out to be crucial in Bob Marley's artistic career and life philosophy. We will accompany Calypso Rose, the leading ambassador of Caribbean music, on her trip across three continents: from Paris to New York through Trinidad, and back to the ancestral continent, Africa ("Calypso Rose. The Lioness of the Jungle," directed by Pascale Obolo). We will find out how big an influence on body art and contemporary art does Marina Abramović have. Her thrilling story presented in the "Marina Abramović: The Artist is Present" documentary directed by Matthew Akers surprised the audience at this year's Berlinale.

Our next stop is Iceland. "Rock in Reykjavik" documents the history of 19 bands from the land of geysers and volcanoes. On the screen we will see a 14-year-old Björk. We will have the chance to talk to the director of the film, Fridrik Thor Fridriksson, in person. He is a special guest at the Two Riversides.

"Rising Above the Blues" is Yoon-Ha Chang's documentary about one of the most important figures in the history of jazz and pop – Jimmy Scott. There will also be a Polish musical accent in the program. In "Komeda, Komeda…," directed by Natasza Ziółkowska-Kurczuk, the Polish jazz musician is recalled by Roman Polański, Andrzej Wajda, Edward  Etler and Jan Ptaszyn Wróblewski.

The MUSIC – MY LOVE section is accompanied by a broad program of CONCERTS. We invite you to Kazimierz Dolny and Janowiec nad Wisłą between the 28th of July until the 5th of August.