Northern exotica
29|07|2012

Iceland is famous not only for its volcanoes and geysers, or at least it will not be famous only for that  after Two Riversides. This year we will see the retrospective of Fridrik Thor Fridriksson, the most prominent director from the island in the far North.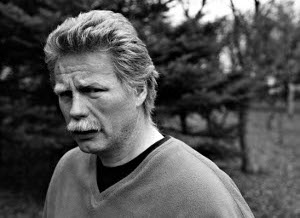 Fridriksson never got to any film school but this did not stop him from becoming the best known Icelandic artist next to Björk. Although he was not the first director from Ultima Thule, he is considered the father of its cinema. It is no surprise but, as the themes of all Fridriksson's films, even those produced internationally,  is rooted deep in Nordic culture and mythology.

The films of Fridrik Thor Fridriksson are very special for their personal approach. The director pictures the great Icelandic glaciers and tells the viewer the history of his country. He also makes a sociological analysis of the views of inhabitants from different classes; of their attitude, which is – as befits a Northern country – cold towards everything alien, and especially American. The omnipresent westernisation is the main theme of "Movie Days," a film about a young boy who is in love with television and cinema.
In his life, the Icelandic ethos constantly conflicts with American ideals, Nordic beliefs collide with Western culture. Confrontation also takes place on the field of the presented world's realism –   supernatural motifs, ghosts and angels, often taken from the Icelandic sagas well-known in Thule, are in abundance.

The Two Riversides retrospective will begin with the "Children of Nature", the best known and undoubtedly one of the most remarkable works in the director's filmography. The Oscar-nominated story about being old and attaching oneself to the homeland is the Scandinavian approach to the road movie. Fridrik Thor Fridriksson encloses his postulates in simple, universal truths, at the same time adding a peculiar, cold and dark Northern exoticism.
Dawid Rydzek