Two Riversides to the reggae rhythm
29|07|2012

Once again about Bob Marley: this time in a completely different way. Memories, confessions, unknown recordings, in other words: the whole truth about the "Prophet of Rasta."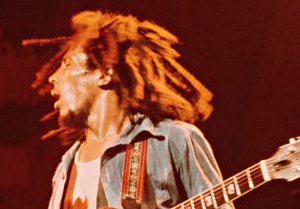 Almost everybody knows that Bob Marley was a Jamaican singer, populariser of reggae music, and a follower of the Rastafari religious movement. It is also nothing new that his music and charisma attracts a multitude of people. Material on his vivid life and rich output had been compiled in a number of ways. Can we learn anything new about Bob Marley?

Scottish director Kevin Macdonald (known for his films "The Eagle" and "The Last King of Scotland") undertook a difficult, but at the same time a very interesting matter. His newest work – "Marley"  – is an over two-hour-long journey into the little known areas of the artist's life. Anyone who is expecting a wearisome reconstruction of facts will undoubtedly be pleasantly surprised. The mini-story was supplemented with the statements developed thanks to the statements of Marley's family, his friends, and co-workers. The memories of those closest to him are not free of controversy but thanks to that a real face of the hero emerges, and it has certainly never been a bland one.
Apart from the picture created with people's opinions, another strong point of the film is the depiction of Marley's professional path – from the first musical steps he made in Jamaica to the times when he became a pop culture icon. The live footage tracked down by the director is a real gem. From behind the curtain of conversations, music, and history of a vivid life we begin to see a Bob Marley we haven't known before, and one who can still make crowds follow him. All this to the accompaniment reggae music and in the atmosphere of joy, love, and peace.
Małgorzata Węgrzyn