Is the apocalypse imminent?
03|08|2012

Kaspar Hauser appeared suddenly in Nuremberg in 1828. No one knew where he came from of who he was. Will Davide Manuli manage to shed some light on the matter?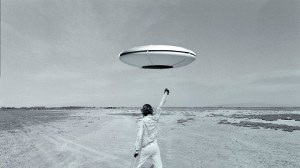 "The Legend of Kaspar Hauser" makes reference to the story of the eponymous hero. Hauser allegedly claimed to have spent his life in a confined, dark cell with a straw mattress and a wooden horse for a toy. He would feed on bread and water. At times he had been given a soporific and then someone would change his clothes and cut his hair. The whole Europe soon became interested in the mysterious boy who started having more and more curious visitors. Some believed him to be a cunning fraud, who simply faked being thick. Others started to hint at his relations to the family of Great Duke of Baden with regard to certain physical similarity. His parents were supposed to be Karl Ludwig, Grand Duke of Baden and his wife Stéphanie, the adopted daughter of Napoleon I. On 17 October 1829 a hooded stranger attacked Hauser with an axe but only managed to hurt him on the forehead. On 14 December 1833 Hauser was enticed into Ansbach Court Gardens with a promise that he would learn something on his origins. A stranger stabbed him there in the chest, piercing through a lung. Hauser managed to return home but died of his wound 3 days later. He never identified the assaulter.
Davide Manuli's contemporary Hauser is trans music, empty spaces, weird characters and absurd sense of humour. In the film, instead of Nuremberg, the freak appears on the shores of the X island by the Y sea in the year 0. He is an autistic white-haired teenager with headphones on his ears, moving spasmodically to the techno beats and willing to become a club DJ, just like his father.

Even if the film is not likely to suit our taste, seeing is still recommendable on account of the cast. In "The Legend of Kaspar Hauser" we will see a hermaphroditic Silvia Calderoni in the starring role, this being her film debut. Claudia Gerini also makes a powerful impression. Another highlight is Vincent Gallo who plays a double role.

Hauser became an inspiration to numerous artists. Paul Verlaine wrote him a poem "Gaspard Hauser chant". There have also been two films made referring to the character: "The Enigma of Kaspar Hauser" from 1974 and "Kaspar Hauser" from 1993. Polish artists such as Grzegorz Ciechowski, Wojciech Ziemowit Zych or even the rapper Peja also dedicated some of their productions to Hauser.
Dawid Świeży